10 ways the public service can improve the lives of citizens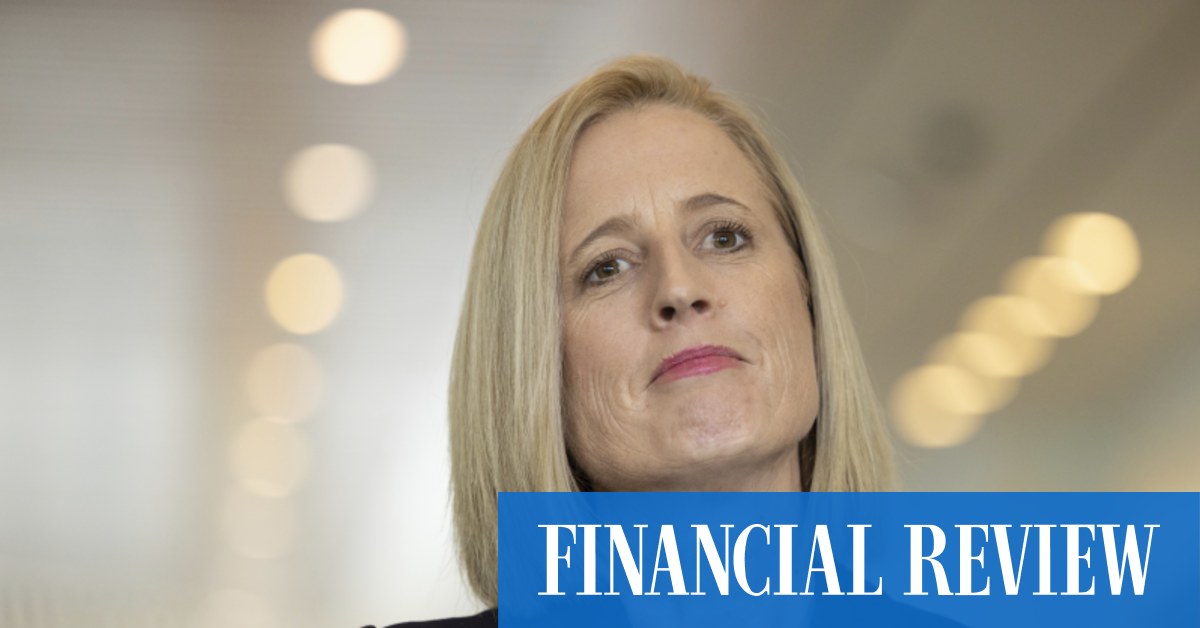 "The new state emerging today does not pull great levers, set rigid plans, issue directives through a hierarchy, or value discretion as if it were 'admirable professional quality."
"It sets common standards, invests in networks and peer groups, builds shared components, and operates in the open by default.
"It pursues social outcomes that are measured transparently with live data, and it delivers those outcomes by handing over power to autonomous institutions and teams," Plunkett posits.
This shift to a type of collaborative accountability is a profoundly different approach to the traditional government-who-knows-best assumption that our parents grew up with.
But rather than being overwhelmed by the enormity of the task, we should be motivated by the sheer magnitude of what is possible and necessary.
So now put yourself in the shoes of Prime Minister Anthony Albanese; Finance and Public Service Minister Katy Gallagher; Government Services Minister Bill Shorten; the new head of the Australian civil service, Prime Minister & Cabinet Secretary Glyn Davis; and these heads of state providing a multitude of frontline services.
What should they do? These are a few ideas that we suggest should be in the mix.
1. Strategy
Define the task in its broadest and most comprehensive sense to give this next phase of government and public sector reform its true framework.
Government is inevitably virtualized; its rules, sanctions and rights are literally programmed into software. Artificial intelligence, machine learning, and smart public and private applications will increasingly feed off the huge datasets that governments generate, creating platforms that citizens can interact with.
But rather than citizens having to navigate the digital plumbing of government, the vision is that public services are wrapped around citizens, fueling deep personalization through a network of integrated services across the federation.
Properly secured and equipped with strong modern privacy protections, this personalization will create new sources of trust in government, policy-making and the public service. These elements should be merged into a single "transformational transition" program, led by the national cabinet.
2. Simple, not shiny
It's easy to get distracted by the buzzing (and justified) interest in AI, quantum computing, blockchain and now Web 3.0 in the never-ending cycle of technological invention.
However, there are huge gains to be made by being more efficient and doing the simple things right: don't ask for unnecessary information, get rid of duplicate, confusing, or long-forgotten pages and websites, and clean the app litter for a long time. after their expiration date.
Simply make things easier for citizens and businesses. There is progress, in some places, sometimes, but we have to go further and faster.
3. Services, not silos
We've called this Service 4.0, or "Government Without Wallets," recognizing how little people know or care about different parts of government. They just want simple, easy and reliable access to services. It's happening, but we have to go further and faster.
New shared platforms common to integrated service systems offer a powerful alternative. Service Australia's multi-billion dollar investment in a modern payments platform is one example, used by multiple jurisdictions to get pandemic payments quickly to those in need.
The point here is relevance and access, not the badge that sits on the increasingly common digital front door. Even better if it actually covers three levels of government, so the perplexed user doesn't have to remember who does what.
4. Supercharging infrastructure
The start of this election cycle is a good time for a multi-year, targeted approach to populating the digital infrastructure inventory. We can learn from how governments have approached the planning and delivery of major physical infrastructure. It is time to create a national public agency dedicated to digital infrastructure, with a horizon of 20 years and the capacity to mobilize investments in digital and cybersecurity assets and capacities.
The NSW Government Digital Restart Fundnow emulated in WA, inspired by changes in investment processes. Both offer good examples of rethinking traditional budgetary approaches to investing in intergovernmental services. The goal is not to fund transformation for the sake of transformation, but to have the enabling capacities to achieve the priorities that people want and governments need to achieve.
5. Squeeze the lemon
More and more of the digital infrastructure assets that governments rely on (including replaced "legacy" systems) should be common and shared. In the "platform" world, the asset can be built once and used many times, generating a wealth of useful data on what works and what doesn't. So, one platform for grants, websites and payments, for example.
This will reduce learning and adaptation time, generate potential cost savings for suppliers and officials, and drive product and service innovation. It should also allow agencies to focus on constantly improving the consistency of services and interactions with citizens and communities.
We start. The delivery of National Death Notification Servicethe Australian Tourism Data Warehouse and the next National digital birth certificate are all good examples. The latter, according to NSW Minister for Customer Service and Digital, Victor Dominello, is an example where this work should be led by a sponsoring agency, whether at federal or state level.
6. Scale at all levels
Responding to the rhythms and demands of digital means scale and new ways of leading. It is about making government, society and the economy digitally fit and capable. This deserves a high and regular place on the cabinet agenda. For example, at federal level, this would be done under the joint leadership of the Digital Transformation Agency, Finance, the Australian Civil Service Commission and the Prime Minister and Cabinet, all working closely with major agencies of services and their platforms.
A concentration on the top table requires a dedicated delivery. For example, this could involve a dedicated COO with the status and mandate to build and mobilize at the right scale. This must be matched in every state and territory and must come together as a national capacity for leadership and mobilization.
7. Skills and systems
The skills base of government needs to grow urgently through recruitment, training and new rapid learning models to give public servants the confidence they need in digital and transformation.
We have argued before that digital leadership requires a focus on policy and service design, digital service delivery and understanding new ways of working, while emphasizing trust, security, security and effective engagement with communities and citizens.
Digital teams need to be in place to do the job of digital delivery, not just to aspire to its trendy label. If the instincts of the digital world are for speed and connectivity, internal systems – HR, procurement, budgeting, evaluation and monitoring – must align with the digital rhythms of work and performance.
Singapore's focus on all civil servants, especially senior managers, have digital skills is a model to follow.
None of these challenges are unique to the public sector, of course. But the crisis of skills and talent, and the leadership required – and the consequent revolution in learning and skills development that cuts across the whole economy – must also be confronted in government and in the public service.
Ministers and Secretaries, the Prime Minister and the Prime Minister's Office must support this movement and bring their own digital leadership and capability into the mix.
8. Learn from successes
Australian governments do relatively well in digital government and public service quality ratings. Despite this, there are few voices, with the exception of ministers whose title is "digital", let alone senior civil servants, who talk about the fruits of transformation.
Telehealth, the use of data analytics to inform economic interventions, vaccine deployments fueled by digital reservations, and the integration of federal vaccine certificates into state service portfolios are all pandemic dividends.
Taking a functional enhancement such as telehealth and aggressively deploying it for better management of high-contact services such as responses to domestic violence and even homelessness is the obvious next step.
9. ESG Considerations
The constant transformations of policies, practices and delivery imposed by digital must be sustainable for the environment and for national economic and budgetary policy. In the midst of a pandemic that is not going away, it must recognize the mental health and well-being of public servants, community providers and others charged with the work.
10. System Incentives
Many of these elements have been Talk about, and some implemented. As the pandemic, bushfires and floods have shown, the demand for high quality and easy to use public services is increasing. We must accelerate the pace and scale of change to meet these growing needs.
Persistent limits to progress and sometimes outright resistance breed impatience and frustration, inside and outside government. But remaking our institutions and governance practices in the digital image is becoming more urgent.
The government has drawn up a long list of procedures and processes, from procurement to recruitment, from budgeting to bonuses, that need to be overhauled to enable the more urgent, open and collaborative way that digital change demands.
More profoundly, it is necessary to overcome the natural tendency of government to "play it safe". Many traditional government controls — such as audit reviews, public accounts committees, and ministerial approvals — remain largely unchanged, despite changing demands for agile and collaborative leadership.
As Plunkett and others have observed, a 21st century government will be simpler, flatter, more open and more trusting.
No longer authoritarian, it will seek to work genuinely with citizens and autonomous communities. This is how adaptive leadership works. If you want to change the way people dance, change the music.