Australian government agencies lagging digitally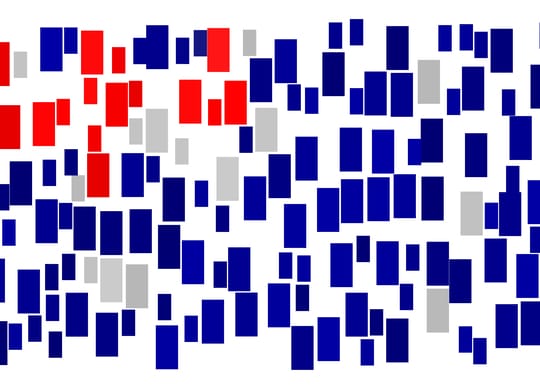 Adobe has announced new research that reveals Australian government agencies are still in the early stages of their digital transformation. The study explored the opportunities and challenges Australian government agencies face in their digital transformation journeys, including digital document processes and electronic signatures.
The study commissioned 'Digital Trust in Australia: Reduce Security Risks and Deliver Superior Citizen Experiences with Digital Document Processes' conducted by Forrester Consulting on behalf of Adobe revealed that while the disruptions of the pandemic forced local agencies to accelerate their digital initiatives, most were still using a hybrid approach of paper and digital documents. Only 14% of respondents said their agency had fully digitized their document processes, as most continue to use a variety of workflows.
Digitization in the delivery of public services has become essential to improve the experience of citizens and provide convenient and secure processes. The pandemic has brought to the fore the need for collaboration, especially for government agencies that must find ways to work together and serve citizens diligently.
Respondents believe that Australian government agencies underutilize digital document processing solutions, which negatively affects both the citizen and employee experience. 68% of respondents mentioned that a lack of technology and tools impacted employee productivity, and 58% said their agency struggled to maintain security and privacy, with the right people having access to specific documentation.
While government agencies have relied on paper-based processes more than other verticals, they have undergone a shift in mindset over the past 18 months regarding the digitization of workflows. As a result, barriers to the adoption of digital document processing technologies, such as electronic signatures, are fading.
Before the pandemic, 56% of respondents said they were concerned about the complexity of integrating signatures into day-to-day productivity apps, but that proportion dropped to 18%.
"One of the biggest challenges government agencies face is the challenge of expanding digital services while maintaining citizen trust," said Chandra Sinnathamby, director of Adobe Digital Media B2B Strategy & GTM, Asia Pacific. . "This requires adopting solutions that easily digitize workflow processes while ensuring cyber resilience. Digital adoption can meet the mobility, scalability, and auditability needs of government agencies. Therefore, it is crucial for government agencies to develop a humanized approach to digital transformation.
Australian government agencies are increasing their investments in digitizing documentation, with key priorities over the next 12 months including:
Improve the use of data for decision-making (70%)
To accelerate response to market changes (64%)
Move to digital government for IT modernization (62%)
Improve overall risk management, including data security and privacy (62%)
Based on the survey, the study finds that "these increased investments will accelerate the shift to e-services and help agencies catch up with leading digital agencies in other countries."
Among his other recommendations: "Your agency should consider digital document processing solutions as general-purpose technologies on the path to a larger transformation agenda. This will help it achieve some key goals, such as improving data-driven policy making, enabling self-sovereign identities (SSIs), and strengthening security and compliance.
Key steps in deploying a digital approach are phased in as government agencies move to modernize legacy technologies and adopt a cloud-based approach.
"To continue to build trust between parties and support compliance, it is important that government agencies work with partners who offer identity and signature authentication services. It's the best way to future-proof an agency with more interactive documents infused with long-term structured data," Sinnathamby said.
Adobe commissioned Forrester Consulting to conduct an online survey of 150 senior business and technology decision makers based in Australia, Singapore and India and responsible for digital document processing in their organization or government agency.
You can read the full report here