Best Government Agencies to Work For | News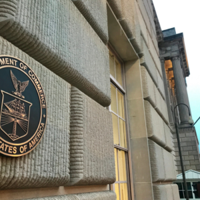 It's been a whirlwind of a few years with the COVID-19 pandemic and US government agencies, especially those in the healthcare sector, still at full speed to deliver public service efforts.
According to the federal agencies that compiled the 2020 Partnership for Public Service Best Workplaces rankings, 84% of federal workers said their colleagues were cooperative in getting the job done. Employees also expressed overall satisfaction with work-life balance, innovation, and how leadership in their workplace handled the pandemic. This is the most recent data of 2020, which was published in 2021.
However, the success of each agency's efforts depends largely on the dedication of the approximately 2.1 million civilians who make up the federal workforce. And research shows that when it comes to employee engagement, some agencies do better than others.
To learn more about which government offices rank highest among their staff, Stacker used data from the Partnership's Top Workplaces Rankings for Public Service in the Federal Government to compile a list of 35 federal agencies for which he is best to work, based primarily on a survey collected by the Office of Personnel Management. The survey was conducted between September and November 2020 among 624,800 government agency employees who are permanent full-time or part-time workers. The 35 agencies on this list are ranked by their 2020 employee engagement score.
Whether you're considering a career in public service or just curious about the federal government as a workplace, read on to learn about the best government agencies to work for.
You might also like: 25 Terms You Need to Know to Understand the Climate Change Conversation