Business 1st bridges the gap between entrepreneurs and government departments
Company 1st serves to bridge the gap between entrepreneurs and government departments, said the company's CEO, Marika Tonna.
In an interview with The Malta Independent on Sunday, Tonna explained how the company's main aim is to be the first point of contact for business-related government services.
Company 1st provides information and assistance on government business services to entrepreneurs and micro-enterprises.
"We provide the necessary support for businesses to apply for incentives and programs offered by Malta Enterprise and the Government of Malta," she said.
Tonna pointed out how Business 1stwhich today celebrates its fifth anniversary since joining the Chamber of SMEs, helps and supports start-ups and entrepreneurs.
"We sit down with start-ups and offer them certain information even if they don't ask for it. We would like to offer a somewhat professional but also informal service. At the end of the day, we're here to help," Tonna said.
Tonna said that Business 1st wanted to give the impression of a "one stop shop" for the government. It therefore offers a merged service to help entrepreneurs and micro-enterprises by simplifying the process of applying for government services.
Therefore, instead of a business or entrepreneur interacting with several different departments going through different processes, they can do all of this directly through Business 1st which represents a number of government entities.
Although you are celebrating the fifth anniversary of the creation of Business 1st Ltd, did it offer its services before?
I like to call it Business 1st Mark Two because Business 1st was created years before. It was a department within Malta Enterprise, and it offered a number of services.
Five years ago we decided to reorganize Business 1st completely, so we set it up as a limited liability company with the Chamber of SMEs because micro-enterprises were our main customers. We help everyone who comes to our door, but our main clients remain micro-enterprises.
We have also established ourselves within the servizz.gov network. So on the one hand we have the push from the private sector, so the private sector is telling us what to do and what is needed. On the other hand, we have servizz.gov which has established service delivery standards.
What is also different from the original Business 1st is that we now offer merged services. So, if you want to start a business before you get used to it, you have to go to the VAT department. What has changed is that now you can speak to one officer and one officer will guide you from A to Z.
What government entities are represented here?
At the moment we have our own company, Malta Enterprise, so we offer a holistic service to help start-ups and guide them through all the incentives.
We have the Commissioner for Revenue (CFR), and there are day-to-day representatives for the income tax and VAT department.
Every day we also have the Malta Tourism Authority (MTA) so anyone interested in getting a license for short rentals, restaurants or hotels, there is a holistic service there. How it works is you register your business with us and then go to the MTA office, but all in one place.
We also have agreements with other entities such as the environmental health and planning authority that if you have any questions we contact them online instantly as we strive to provide holistic service as much as possible.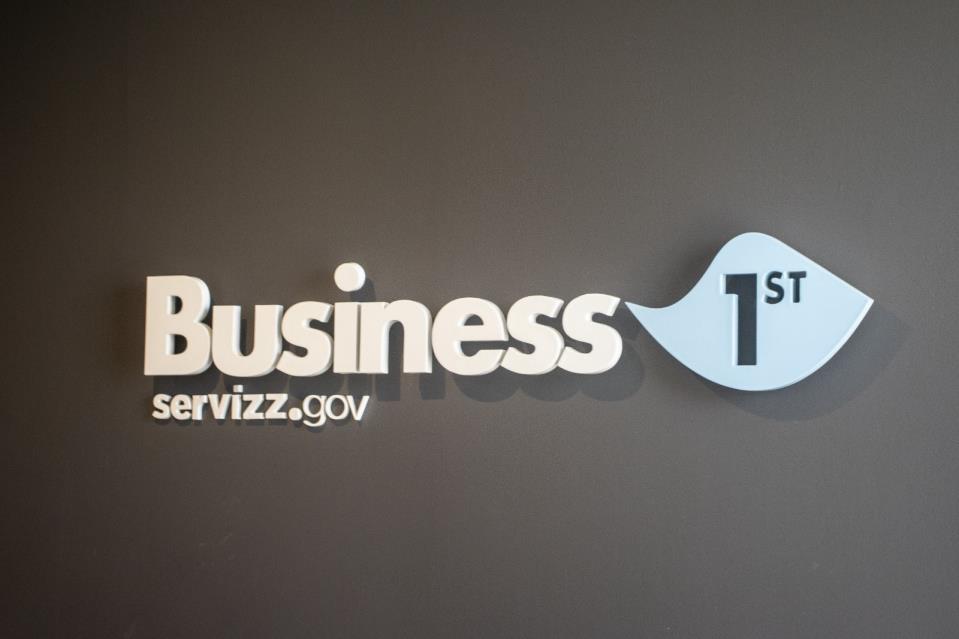 What have been the milestones over the past five years?
The realization that from day one, we wanted to feel like a one-stop-shop for government. We realized that an entrepreneur or a start-up who has never done business and does not know all the necessary government entities, they do not know the ministries.
So what we did was we got all the forms from the self employed, there were about 8 of them. We made agreements with all those departments and then merged it into one form and today, to become self-employed, all you have to do is fill in this one. form.
We have also worked in close collaboration with the CFR in particular so that the overall service is improved, and if you wish to register as a self-employed person, when you leave the company 1st you would have had your VAT number, Jobsplus etc. all set up.
We also sit down with start-ups and offer them certain information even if they don't ask us, such as how to pay your social security or explain certain obligations linked to having a VAT number.
So we answer all their questions, but we also give them information they might not have thought of. So if they tell us that they want to set up a pharmacy, for example, we tell them ourselves: "Look, you need a license", even if they don't ask us. So we try to guide them.
What future for Business 1st ltd?
We are currently working on a very ambitious project. We obviously want more services in our offices, because we believe that some people, no matter how many online services we offer, would like a personal touch.
Company 1st is currently working on a corporate portal that would integrate 38 different entities.
So, when you start a business, the portal starts asking you questions through which the system differentiates the type of workflow offered to the user.
We have collected hundreds of forms, and we have divided them into life events, for example, forms for starting a business, forms for paying taxes, forms for licenses, etc.
This portal is based on the sharing of information according to the "one time principle". So once you provide information to the government, another department will not ask for it.
Next year we will implement the first services of this portal and we are all looking forward to this project coming to fruition. Our role in simplifying business is crucial to the government system and this portal is the culmination of those efforts.
What was the role of Business 1st Ltd during the months of Covid-19 and the 26 months of government relief managed by Malta Enterprise?
The CEO of Malta Enterprise, Kurt Farrugia, had asked us if we would accept to be the front, the customer relay, with the companies which wished to request the salary supplement. I obviously accepted immediately without knowing what that implied.
It was an interesting time… we received thousands of calls and we were busy coordinating our teams if necessary. Remember this was a time when we were all working from home. I had no doubt that our staff would work hard, but we were still concerned about the impact on the well-being of our employees that all of this would have.
At first it was very difficult because we were not used to dealing with customers, some of whom were desperate, others panicked and they tell you about their lives. So even for us emotionally it was quite difficult, but we are very proud that we succeeded. Not only that, but we went out of our way to help them if some details were not correct, to guide them on the forms they had to fill in to correct their data, because until the salary supplement arrived , some companies didn't realize how important it was to keep your data up to date with the government.
When the pay supplement came, because the pay supplement was completely online, I had a person working around the clock to help customers fill it online and explain it to them very patiently. It was a fairly simple form but for people who didn't know how to use a computer, it was quite difficult for them.
How would Business 1st be approached to access your services?
We are on the main road in Mriehel. We are open from 8 a.m. to 4 p.m. Monday, Tuesday and Thursday. Then on Wednesday, we are open from 8 a.m. to 7 p.m. We stay open late on Wednesdays as we understand that some people would like to come here after work. Then on Friday, we are open from 8 a.m. to 1 p.m.
It's a walk-in service, you don't need to make an appointment, you can if you want but we have a charter that you don't have to wait very long. Then there is our telephone number, 144, which is open from 8 a.m. to 4 p.m. You can also contact us through our website businessfirst.com.mt or send an email to [email protected].