How to keep a human touch as government services go digital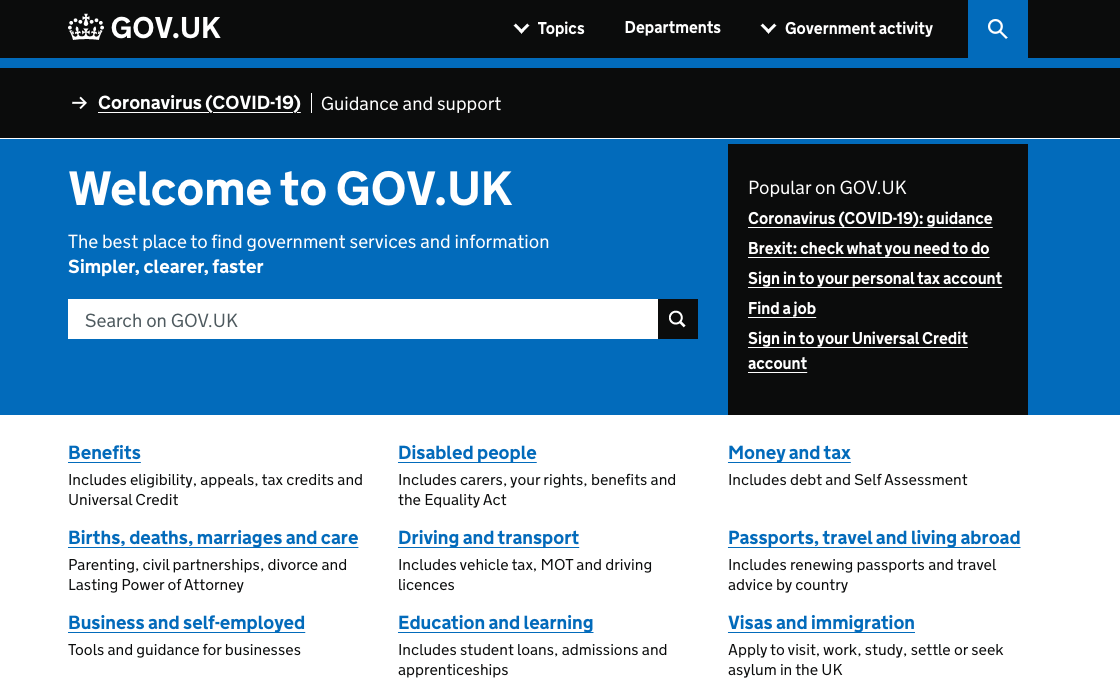 Manish Malhotra, Head of UK Public Services at Infosys, explores how government can retain a human touch to its services as they go digital
During the pandemic, technology has provided millions of people with a lifeline, allowing them to continue working, socializing and accessing the life-saving services they need. However, despite the range of benefits that digital services have brought to so many of us, new research has found that while many people's use of technology has increased during this time, nothing quite compares to face-to-face human interaction.
As organizations around the world pursue and embrace digital transformation – efforts that have no doubt been accelerated by the pandemic – it is important to examine how these services can retain a human dimension while continuing to innovate and achieve efficiency goals.
According to Recent Infosys report on the future of UK digital government services, eight out of ten people have accessed digital government services during the pandemic, demonstrating the reliance of many citizens on these services. Surprisingly, people over the age of 54 were also found to be the most likely to communicate solely through digital means, accounting for 36% and challenging common misconceptions about the use of digital services by age. An equally significant 28% of respondents said that while they primarily use digital services, they still prefer human interaction when available.
This information highlights the role that digital government services have played in people's lives during the pandemic. As organizations seek to continue their digital transformation, or perhaps embark on their digital transformation journey for the first time, it's clear that putting people at the heart of every digital platform is essential, from the design phase to live deployment of a digital service. .
Empathy and AI
Importantly, only 4% of respondents said they would never consider using digital services, proving there is widespread willingness to take a blended approach. The results showed that empathy is of paramount importance to users, with 51% saying it's important that the digital experiences they have are human. One solution that is evolving to meet this requirement is conversational AI, which is becoming increasingly sophisticated.
AI-powered chatbots are beginning to demonstrate the technology's effectiveness in user experience journeys, but we can expect conversational AI to become an integral part of universal interfaces. These interfaces will be specifically designed to manage query response dynamically, allowing governments to create more accessible platforms.
Although AI cannot replace human interaction, its ability to converse and expose knowledge in a "human" way holds great potential. Our research found that 71% of respondents appreciated a more interactive approach, meaning a smart chatbot with empathetic traits and abilities would likely be an effective solution.
A conversational AI solution can also serve to encourage those who are currently reluctant to engage with digital government services. The more "human" approach and the ability to raise queries in a natural way is an effective way to instill confidence in less tech-savvy users. Our research supports this perspective, with 83% of respondents believing that digital government services would be more appealing to people with low digital skills if they were easier to use.
Digital inclusiveness
Ensuring that digital services take into account the diverse needs and abilities of users is also key to retaining the human touch, going hand in hand with the need for empathetic technology. The absence of these considerations means that the communities needing the most support are at the greatest risk of falling behind. The recent Infosys study reveals that 86% of people believe that better access is needed for those living in remote areas, a statistic that provides insight into a group of users disadvantaged by existing digital services.
Inclusiveness could also be improved by introducing a wider range of languages ​​into existing digital government services, with 63% of respondents believing more options should be available. This is particularly the case for foreign-born users, with 72% of users in this category emphasizing the need for change.
The pandemic has underscored the need for digital government services to be more inclusive, with people with disabilities, older people and those with low digital confidence suffering the most. The research found that 58% of respondents who identify as disabled suggested the need for more people-centric solutions, with an emphasis on reduced complexity. It is paramount that these users have access to human interactions, ensuring that a hybrid approach is used to deliver both efficiency and high quality service.
The path to follow
Above all, digital government services must be designed to feel human, as half the UK population demands it. Additionally, 49% of respondents believe that digital government services could be improved by improving the look and feel of experiences, emulating successful private sector websites. This finding highlights just how much work the government needs to do to deliver positive user journeys.
The government would benefit enormously from adopting a data-driven approach, fed by a large sample of feedback from UK residents. Once this insight is generated, a series of challenges could be addressed by identifying the digital experiences that most require a human touch. This can then be addressed either by improving access to human interactions or by implementing more sophisticated conversational AI technologies that provide a natural and "empathetic" experience.
from the editor advised Articles