The pandemic is fueling the permanent shift to digital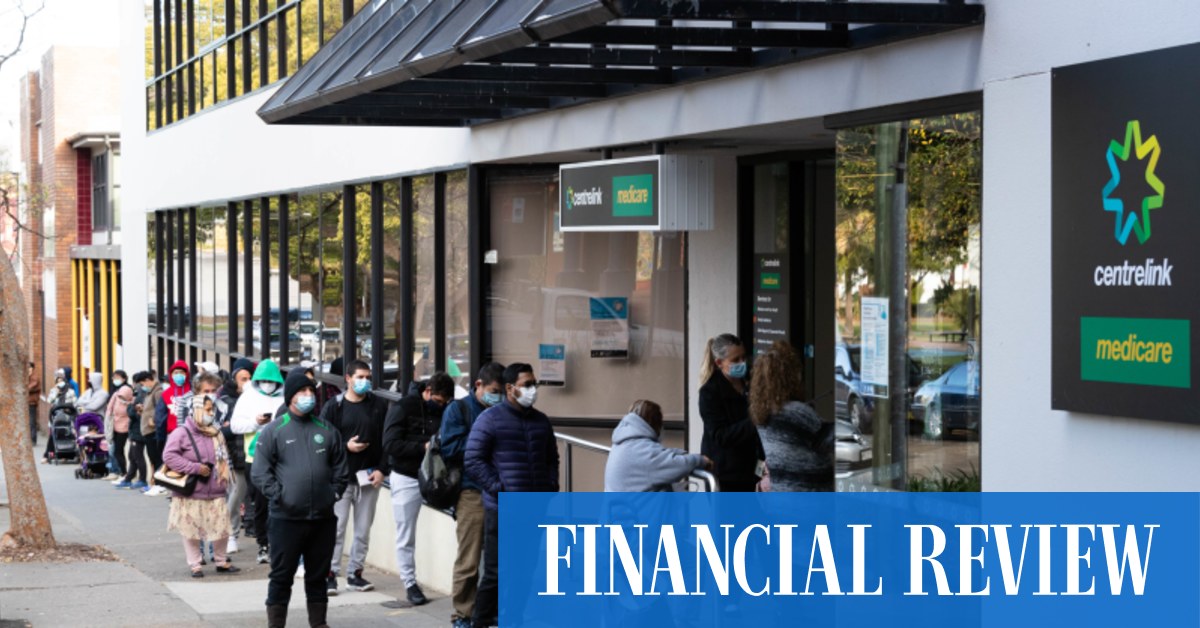 Service Australia has seen an increase in the uptake of its digital services in 2020-21, with 82% of the over 452 million transactions completed digitally.
All major utility portals have also seen an increase in usage fueled by mandatory QR registration and vaccination requirements.
Service NSW has had 336 million registrations and over 3.2 million digital license downloads.
This stimulated a significant increase in capacity. Service Australia has rolled out a major new payments platform to enable rapid pandemic and emergency payments. The platform has also been used by state governments, forging a new era of cooperative federalism among major government service agencies.
The Australian Revenue Service's investment in the one-touch payroll platform has enabled the rapid payment of nearly $80 billion in Job Keeper payments.
Going digital also allows the government to achieve significant cost savings and improve the efficiency of services. Deloitte Access Economics a previously estimated the average cost for a face-to-face transaction is $16.90 compared to $0.40 for an online transaction.
The shift to digital services has been accompanied by increased support for the quality of government services, with 69% of users agreeing that there has been an improvement in delivery and 67% agreeing that services have become easier to use .
Deloitte said the move away from in-person services is "here to stay", with nearly 85% of survey respondents expecting to access government services primarily through digital medium in five years.
The pandemic-inspired shift has also spurred a significant shift in digital skills and confidence, with 61% of Australians saying they are more willing to learn new digital skills or use a new platform. A further 58% said they are now more comfortable with digital technologies.
This growing trust is also reflected in a greater willingness to share information with the government, with the survey finding that 55% of Australians are now willing to provide personal data if it makes it easier to access services.
But the increased use of digital services is also raising user expectations, with more than two-thirds of respondents expecting the quality of government services to match that offered by the private sector.
Service Australia has undertaken a $200 million overhaul of the myGov services portal to create a single digital gateway. A beta version of the service is now live with real data and login functionality.
All states are also rapidly expanding their central service apps, with the NSW government looking to create what it calls a "Swiss army knife of apps", a one-stop shop for digital citizens.
All governments are adopting a more modular approach to development allowing for rapid changes in systems. This means that agencies can modify a building block and not the entire system, which increases policy agility.
This is facilitated by a major shift to using multi-cloud systems, some in-house and some in offsite public data centers. Typically, these are managed as a single instance with sophisticated software ensuring security and a seamless user experience.
The survey confirmed previous research showing a strong relationship between citizen experience and trust. More than two-thirds indicated that a positive experience using online government services would improve their overall perception (68%) and trust (66%) in government.
According to Deloitte, other research has suggested that citizens are nine times more likely to trust a government agency if they are satisfied with its service, and twice as likely to admit to having publicly expressed their displeasure via social media. or calls to their public representative if they are satisfied. unhappy.
Data security remains the top concern for citizen users, with users wanting to be able to access services from any device through a single portal.
Australian users also said they were looking for more integration between levels of government. With one in five Australians having a disability, there is also a growing demand for services to be accessible to all.