The Transparent State – citizen-centric government services with modern apps – The Diplomat Bucharest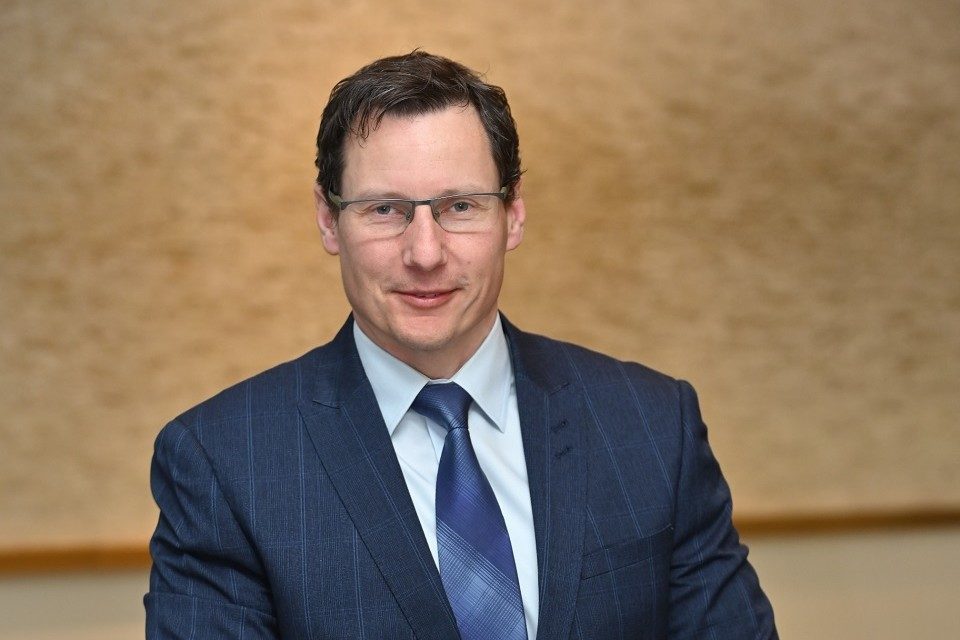 Key government stakeholders in Central and Eastern Europe (CEE) are beginning to adopt citizen orientation as a central principle of digitalization. They understand that, to be widely adopted by citizens, digital services and e-government initiatives must be both easy to use and offer well thought-out processes.
The new KPIs that measure public sector digitization are increasingly focused on the actual use of digital services by citizens and less focused on the mere availability of these services. This suggests that governments are starting to approach digitalization in the same way as a successful Silicon Valley unicorn would: seeking to maximize the number of users, facilitate interaction with applications and reduce pressure on offline interaction channels.
The modernization of public services was a central theme of the recent conference on Romania's Recovery and Resilience Plan (PNRR), organized by Le Diplomate. "The cloud offers utility organizations ways to reduce costs while improving flexibility and operational agility. As citizens and government workers become increasingly digitally savvy, they expect the same range of tools and experiences introduced by the commercial sector.– underlined Martin Dolny, director of public sector strategy and transformation at Oracle EMEA.
Citizen-centric government services are also supported through the Resilience and Recovery Fund priorities in RFF country plans in Central and Eastern European countries.
Advantageous Position
In some respects, CEE governments are in an advantageous position to implement citizen-centred initiatives. Most Central and Eastern European countries have lagged behind in adopting digital tools (with a few exceptions, such as Estonia's world-renowned e-government solutions). This allowed these countries to be less dependent on legacy systems and therefore, theoretically, to have more leeway towards new solutions.
Many CEE governments are committed to the citizen-centric concept and improving the customer experience (CX) of citizens. Citizen orientation was ranked as the third most important goal by CEE government respondents in a recent survey conducted by technology research firm IDC. CEE governments are ready to test new and emerging technologies in services ranging from elections, for example blockchain or IoT with AI and machine learning.
That said, there are still significant obstacles to citizen orientation in the CEECs. According to the IDC survey, 48% of CEE government respondents believe that budget restrictions can limit the impact of digital transformation on the citizen experience. In the IDC survey, only 6.1% of CEE government respondents said their organization planned to invest in new citizen web portals – a significantly lower proportion than the 26.2% of Western European respondents who stated that their organization was planning such investments. "Importantly, 85% of citizens expect government services to be the same or better than commercial organizations.". – added Martin Dolny, Oracle.
Take the first steps
Governments often struggle to incorporate the principle of citizen-centricity into their IT architecture guidelines. Yet the first steps are clear. Governments should:
Undertake regular assessments of the use of all digital services;
Incorporate feedback mechanisms for all services (ideally a push mechanism that would maximize the amount of feedback);
Use proven CX features from other industries (e.g. leveraging the extensive CX know-how already displayed in the finance and retail industry).
Gone are the days when governments could simply launch a new service and report the work done. Public sector stakeholders – CIOs and managers responsible for delivering services to citizens – need to work together to deliver seamless experiences for citizens.
Stakeholders must ensure continuity of cooperation. Implementing digital innovation in a truly citizen-centric way will require slow steps and careful attention to the diverse needs – and digital capabilities – of different stakeholders.
Citizen-centric initiatives must provide the necessary services to both internet-savvy citizens and those without digital skills. To orchestrate multi-channel delivery, it will be essential to use CX best practices and back-end digital tools that enable enhanced offline deliveries. CEE governments are stepping up their investments in e-government projects. The quality – and use – of citizen-centred initiatives will likely determine the success of public services in the CEECs over the next decade.


Post views:
1,773
---