UNITED STATES: government departments ordered to "keep it simple"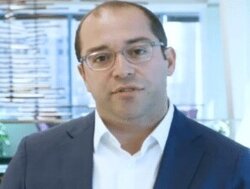 A new report found that people want simple and intuitive digital client services for government that are secure and privacy-enabled.
Above all, they still want the options of telephone or in-person services.
The report, The public service experience through a new lens, by global professional services firm Accenture, is based on survey results from North America, Europe and Asia-Pacific.
This shows that as utilities modernize, they need to focus on simplicity.
The percentage of respondents saying they want more digital interaction with their respective governments increased from 29% in 2019 to 39% in 2022.
However, more than half of respondents (53%) said accessing government services was frustrating and only a third (36%) found government processes and interactions intuitive.
Eyal Darmon, head of global public sector customer engagement at Accenture, said the best way to improve the customer experience is to establish simple and secure processes so people can get what they need the first time. cut.
"If people – customers – can get simple questions answered quickly through simple services online, over the phone, or in person, it frees up government workers to focus on more difficult customer service issues. ", said Mr. Darmon (illustrated) said.
Respondents prioritized "ease of use" and "greater confidence in data security and privacy" when asked what would make them more likely to use digital services.
More than half (53%) said they would be willing to share more personal data with government agencies for convenience and efficiency.
The research also found that while most people interacted with governments less than once a year, those who relied more on government services were the strongest supporters of increasing digital interactions.
Additionally, the research highlighted the importance of providing effective non-digital services.
Over 20% of survey respondents said they do not have high-speed Internet access at home, and over 40% preferred in-person or telephone access as their primary means of accessing government information .
New York, October 15, 2022