US Forest Service started New Mexico's largest wildfire, government agencies say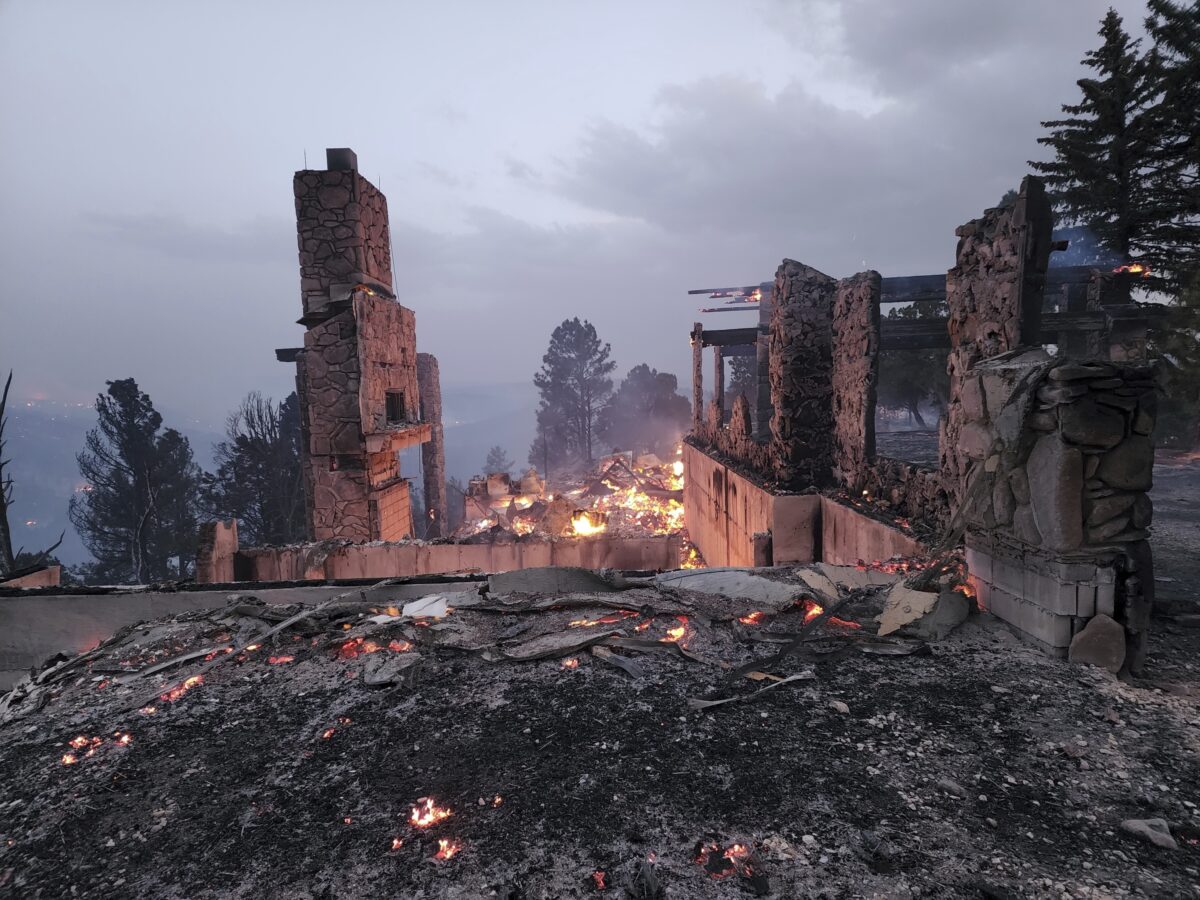 Federal and state agencies in New Mexico said Friday that one of the U.S. Forest Service's forest management measures, also known as "prescribed burning," sparked the largest wildfire in New Mexico. Mexico.
"Forest Service investigators have determined that the Calf Canyon Fire in the Pecos/Las Vegas Ranger District of the Santa Fe National Forest (SFNF) was caused by residue from January heap burn that remained dormant below the surface for three winter snow events before reemerging in April," the agencies said in an update on a website jointly operated by the Bureau of Indian Affairs, Bureau of Land Management, Fish and Wildlife Service, the National Park Service, the State of New Mexico and the US Forest Service.
The situation is also called persistent fire, or dormant fire, that is, a fire that remains dormant for a considerable time.
The original prescribed burn, which caused the Calf Canyon Fire, ended on January 29, but reignited and escaped containment lines on April 19. the wind event caused a significant spread of fire.
These two fires became the largest wildfire on record in New Mexico.
New Mexico Governor Lujan Grisham called on the Forest Service to take full responsibility for the largest wildfire in his state.
"This is a first step toward the federal government taking full responsibility for the largest wildfire in state history, which has destroyed hundreds of homes, displaced tens of thousands of New -Mexicans and cost the state and local governments millions of dollars I appreciate the US Forest Service [for] take responsibility for the federal actions that have caused this terrible crisis," she said in a statement.
The wildfire has burned more than 312,000 acres and caused more than $132 million in fire suppression costs, the governor said.
She added that the US Forest Service will pay for all of these costs.
Before the agency confirmed the cause of the Calf Canyon fire, Forest Service Chief Randy Moore on May 20 announced a pause in the use of prescribed burning on National Forest System lands and launched a review. 90 days from the operation.
"The review I am announcing today will task representatives from across the wildfire and research community to conduct the national review and assess the prescribed fire program, the best available science. to implementation on the ground. Lessons learned and any resulting program improvements will be implemented prior to resuming prescribed burning," Moore said in a statement.
The head of the agency then said that the hiatus in prescribed burning will not affect forest management much because most planned burning operations take place between September and May.